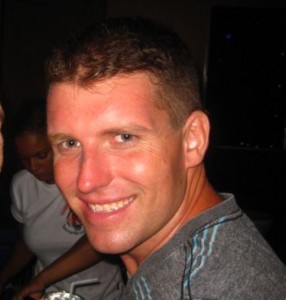 Welcome to Phuket Fit's weight loss and fitness blog. I'm your host, Aaron Rowland. I'm a 27-year-old writer from Los Angeles, California. I'm at Phuket Fit to lose weight, improve my fitness and have the adventure of a lifetime. I've been here nine months so far and I'm staying indefinitely. My favorite exercises are the bicycle crunch and the medicine ball slam. Tire flips, suicide planks and burpees give me nightmares.
Pushing Through Adversity
It can be tough to come back and train hard after seeing a gain on the scale, even a small one. You think you're doing everything right and can get concerned you aren't seeing the results you might have hoped for. It's important not to let one bad week slow down your progress or discourage you from pushing forward. Weight loss and healthy living isn't something you accomplish and then forget, its something you need to maintain for a lifetime. In the greater scheme of things, one week is nothing. Keep working hard and you'll get to where you want to be with the determination to make it last.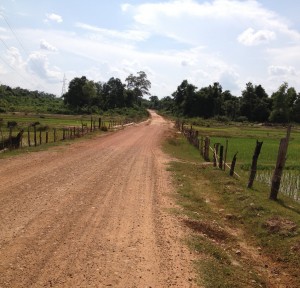 Training Without A Gym
Bright and early last Monday morning, I boarded two planes and a bus for Savannakhet, Laos. I needed to do a "visa run", which is when you leave the country to get a new visa or extend your current visa. I needed to be there for a full four days (including travel time) to apply for a new visa and wait for it to get approved. Away from the safety and comfort of Phuket Fit classes, I had to improvise my workouts. Using the stairs in the hotel/casino as a makeshift stair climber and some dirt roads nearby as a running trail. You don't always need access to fancy equipment or trainers to get a workout in. Once you learn the fundamentals, you can turn any location into an ideal fitness environment.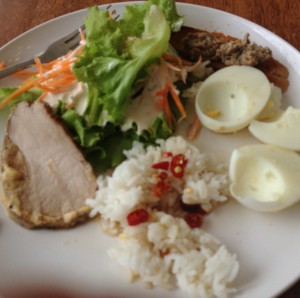 Gambling On The Buffett
Another challenge with being away from Phuket Fit was eating healthy. Included with my visa run, was three buffets a day. Breakfast, lunch and dinner. Anyone who's tried to lose weight before knows that buffets can be both tricky and dangerous. You never know what specific ingredients they've used and what style of cooking has been used to prepare a dish. A seemingly healthy piece of fish could have been pan fried in unhealthy oils and covered in salt or butter. When eating at a buffet, its best to stick with safe options like salad or lean meat that has clearly been baked, broiled or grilled.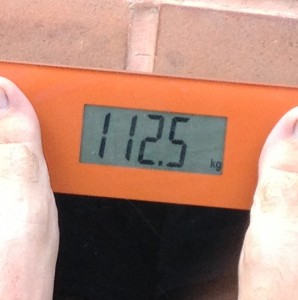 The End Of Week Seven
Stepping onto the scale, I felt an extra pressure to perform well after last week's poor results. Needless to say, I felt a huge sense of both relief and accomplishment to see that I had lost 2.2 KGs (5 LBS) during the week I'd been away from camp. So even if I factor in the 0.6 KG gain from last week, I have still lost 0.8 KGs (2 LBS) a week for the last two weeks. That's a reality of weight loss. As they say: Failure isn't falling down, it's refusing to get back up. It may sound corny, but its true. Never give up on yourself! If you dont believe in yourself, no one else will either.
What's Up Next?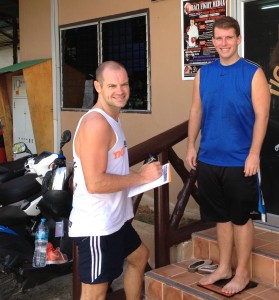 This last weekend was one of fun in the sun. I took another trip up to the wake-park on Saturday and now I've got a full week of training ahead of me. It feels great to be back at Phuket Fit and I'm thrilled to be back amongst friends. I really can't overstate how much it pushes me in my training to be surrounded by a likeminded group of fitness enthusiasts who wake up each morning ready to train. It's a perfect supportive environment for losing weight and building a healthier life.
Have a great week of weight loss! If you set your mind on it, I know you can do it!