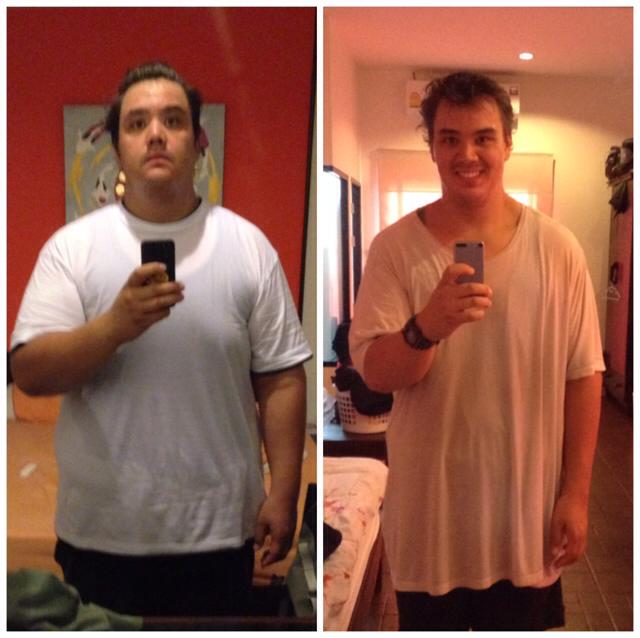 I've been looking forward to writing this article for some time now as Masayuki, or Masa as he is affectionately known to all is not just another story to me but became a very good friend and source of inspiration to me on my own journey.
I remember the first time I saw Masa. He was a neighbor of mine in the early part of me arriving here in Phuket although we never really knew each other then other than a passing hello. I remember thinking that although he was a big guy I was impressed by the fact that he brought his own wake board to Thailand with him and respect for not letting his size hold him back from doing something he was obviously passionate about.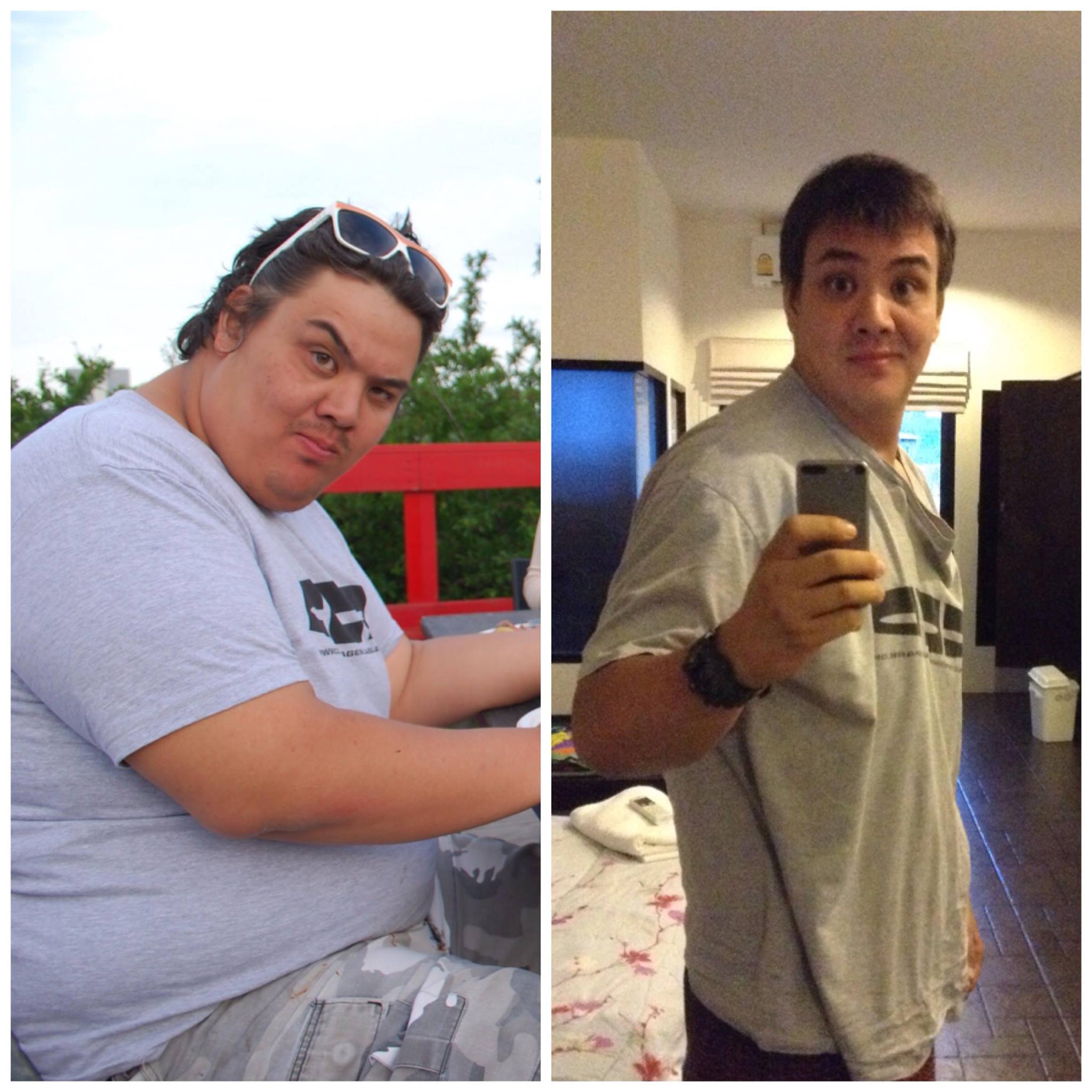 I continued to see Masa around Phuket Fit camp grounds and he kind of became this evolving charachter to me. I would sit and watch in amazement as on top of taking part in classes I would see him take part in his own training making sure to be constantly pushing forwards. The craziest to me watching him put on jogging bottoms and a hoody on top of the 2 or 3 T-shirts and singlets he would usually wear in 40 degree heat and drag a weighted car tyre around the camp for 10 laps or so turning him into a human sponge of sweat!
As happens quite frequently over here, injuries creep in and Masa started to get bad knees but rather than let that be an obstacle, he walked around itor rather rowed in this case. I began to see Masa in the same place whilst stretching or doing my own training. Id watch him drag out a rower, prepare for about half an hour taping himself up, stretching himself out and carefully selecting music and preparing electrolytes and proceed to row for what seemed like an hour and it was really around this time we properly met. Wed talk and joke whilst he prepared and I asked him what he was doing on the rower. 10k hed casually reply and off hed go. The next week Id ask the same thing. 11K was the casual reply this time. The following week Im not sure where my head was head but I asked if I could join him and there began our friendship and tortuous few months of ever increasing rows. 12k, 13k, 14k, 15kPushing each other every day right up to the point of us doing a 22k half marathon row taking over 90 minutes!
Masa was quite the popular guy of camp. Extremely approachable and polite with an almighty sense of humor and always had time to stop for a talk and inspire many others on their similar journeys so it was my privilege to be able to sit down and talk with him about his life changing journey.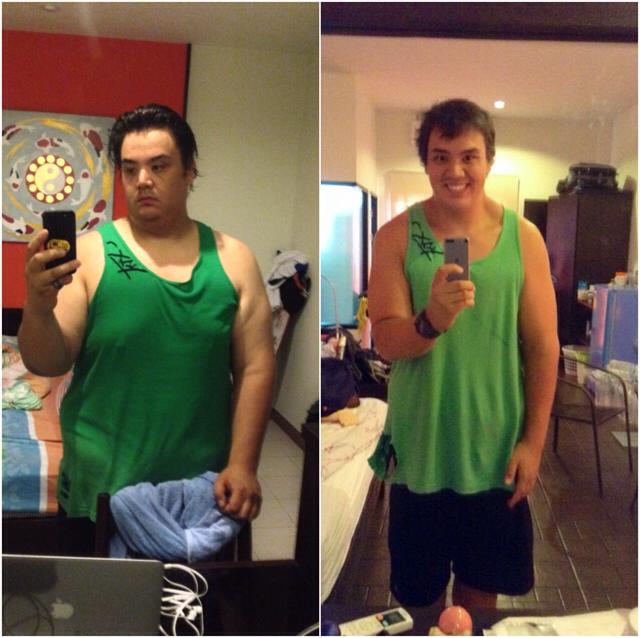 Just seeing this amazing before and after photos should be enough to inspire even the most jaded person. Many of these shots taken wearing the same clothing before he lost the weight. What a transformation! Especially in the size of the smile!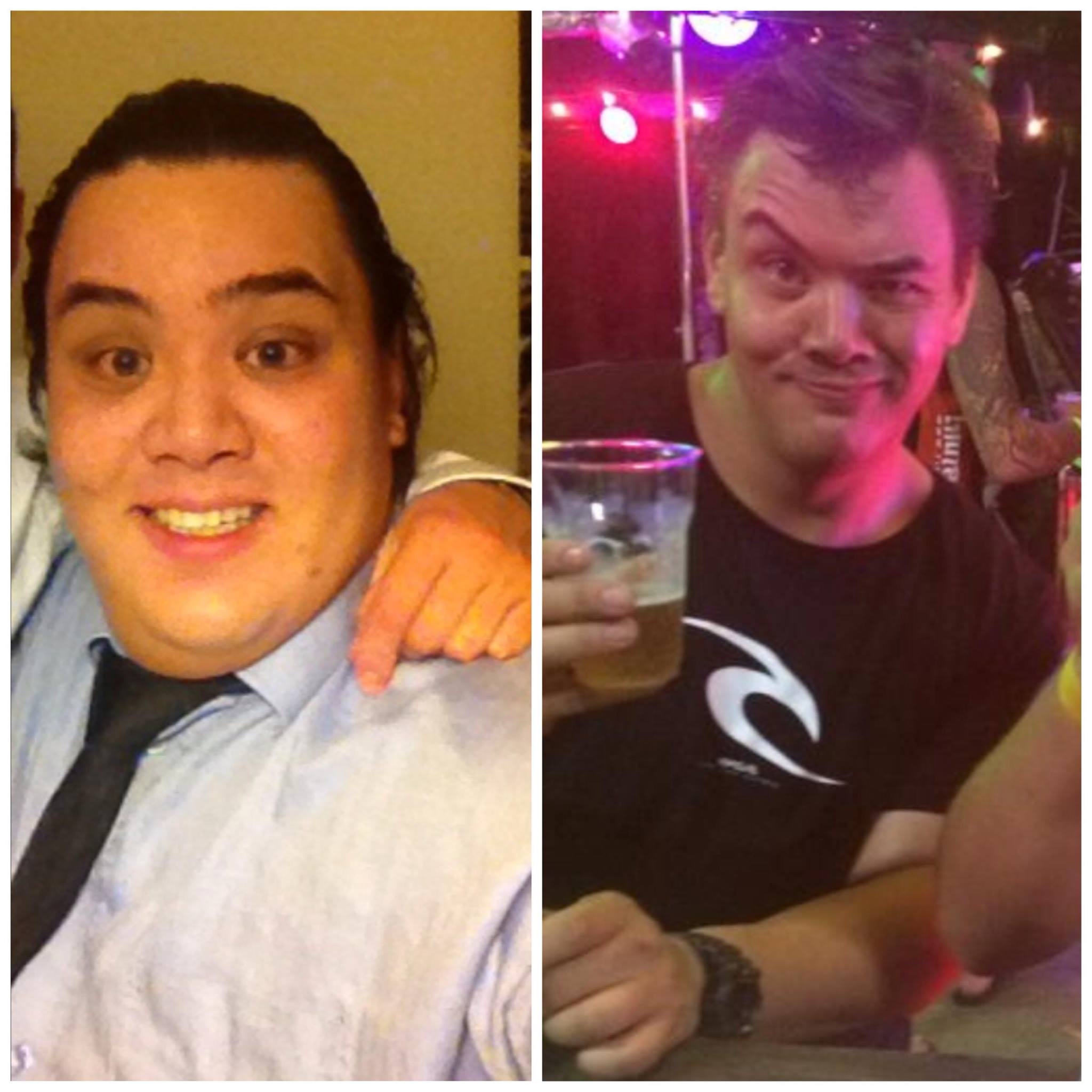 Masa, tell us a little bit about yourself.
I am a chef from Denmark. My mother is from Finland and my father from Japan. I turned 31 whilst in Phuket.
How did you find out about Phuket Fit and choose to train there?
A good friend of mine was talking and planning training Muay Thai up in Chang Mai and I thought it sounded like an awesome idea so I thought well if he can do it then so can I!. I felt leaving home and doing this whilst immersed in the culture would help me and give constant reminders of why I was there so that I would never slip backwards.
How long have you been at Phuket Fit?
I arrived on October 22nd 2013 and was originally due to go home May 18th 2014 but after seeing how far I had already come and with help from Phuket Fit and Will Elliott (general manager of Phuket Fit) I was able to extend my stay until July 9th.
What were your goals?
My main goal was obviously to lose weight but most importantly to get my health back. Most people these days only start looking after themselves when its too late or they have already had health scares from their Doctors. Well I didnt want this to happen to me. I was just so tired of simply not fitting in to society anymore or at least not feeling as though I was. I was tired of being the big guy when it came to family or friends or whatever social events I was attending. There was always a smile on the mask but sadness behind it. But mainly what hit home most was my sister saying to me that my niece needs her uncle in her life for at least another sixty years! Family is the most important thing in life and I want to be around for them for a long time to come!
Your visual results are just incredible! What was the final result after all your hard work?
I actually lost 30% overall mass. On day one I stepped on the scales at 154.6kg  and today I am leaving at 108.2kg so a 46.4kg drop (thats just over 7 stone for you Brits reading!) My goal after a while of being here was to see if I could hit the 100 pounds mark and I did it with a few weeks to spare!
What are you most proud of?
I was extremely happy to hit that 100 pounds loss target but really I am not proud of myself at all for getting into this condition in the first place. I feel awful about doing this to myself but I guess I can be proud of the fact that I didnt back down from when I first decided to come to Thailand to train this way. The best feeling that I have from all of this is that I made my parents proud of me for achieving this and following it through. I wont say followed through to the end because I am still continuing this journey but I will never allow myself to fall back to old habits. This is now my new way of life.
Did you face any setbacks on the way?
Sure there were many hurdles along the way but hurdles are there to be jumped. Carrying a heavy load will take its toll on your joints and I suffered quite a few times with problems in my legs, ankles, knees, shins etc but I always had great trainers at Phuket Fit to adjust certain exercises so I could still take part in the class. One of my favorite trainers Jenna Barney Barnard always kept me motivated and even the times when I didnt feel like it she would order me to do it anyway so I was always pushed but never dangerously. Right at the start of my journey I injured my tricep and chest  trying to do a pull up  which meant I could only use the cycles there so that there was no impact at all. I would spend up to 4 and a half hours a day just using the bikes so I never stopped working. Also coming down to my last few weeks here on the night of my Birthday. Ironically giving myself a very rare treat of ice-cream, on the very first spoonful I bit into a chunk of chocolate which completely shattered one of my teeth so I had to cut back on training for my final few weeks due to getting dental surgery! Perhaps it was meant to be though as dentists in Thailand are about 1/8th the price of Denmark!
Do you have any advice for those that might be thinking of following this same kind of journey?

Well, hopefully I wont get sued by Nike here but Just do it! Dont think of any of the what ifs or let fear creep in and stop you. Its an adventure! If you put in the effort then people are going to be cheering for you the whole way. Put on your blinkers and DO NOT take your eye off that goal. My main rule was Dont cheat on the street! and never ever look at the back page of the menu!
What was your training regime?
Well I originally came with the intention of losing weight through Muay Thai but I was realistic with myself at the start. I knew I was too big to be doing proper Muay Thai to begin with so I promised myself to lose some weight first to take off the load and then revisit it later on. Phuket Fit had so much to offer on the program schedule though that I had no fear of not finding anything to do. I didnt want to get bored of doing anything so I really mixed up my training and tried to keep momentum going forwards. I did a big mix of classes which was the Bodyfit, Cross training and Yoga and then did my own thing during the middle or end of the day that was in the form of either rowing, weighted tyre drags, exercise bike or the indoor weights gym. I tried to do something 3 times a day but just listened to how my body felt. Even then though Id most likely tell it to shut up and train anyway!
What was your most memorable moment?
Its all been one big memorable moment really but I guess things that stick out are, walking up Big Buddha hill for the first timeand also for the last time! Those of you that have climbed it will know what Im talking about. the hill that never quits!
Did you prepare yourself before coming out to take on such a big feat?
Sure! AbsolutelyI think I hit the gym about 8 times in the months leading up to me coming over but celebrated the hour of intense training by rewarding myself with pizza and Coca Cola! I should have prepared more I know but I actually felt selfish for leaving everyone for such a long time so with all the people I left behind there were goodbye dinners etc and right before I left I had a huge going away party with a live band. I guess my mindset was still stuck in old ways and having big blow outs was a way of saying goodbye to my old ways.
What was your favorite exercise?
Rowing I would say was my favorite exercise as I used to be a rowing coach but over here at Phuket Fit what started out as my worst and least favorite exercise turned into my most likeable! Running was not something I was built for. Certainly not back then and not even now. Im never going to be a runner but the more weight I lost, the easier it became and because I couldnt really do it before it made it that much better and meaningful to me that i could do it now without any problems.
What have you learned from all of this to take home with you?
Hopefully that this has changed my mindset and lifestyle forever. I didnt come here to do all of this and go back to bad habits so I hope my stubbornness for being good stays with me now. Also as I hope to go back to being a chef when I get home that all of the knowledge of nutrition and what works with food and doesnt work translates into my career and that I can create tasty and nourishing good healthy food. Just because its healthy does not mean it has to taste bad!
Are you hoping to come back again?
Right now Im really looking forward to going home and seeing my family and friends and surprising them with how I now look but yes one day I would really love to come back even if its just for small holidays. I am responsible for my transformation but immersing yourself with surroundings that remind you every minute of the day why you are here is what made all the difference.
Masa, thank you for your time, your friendship and for becoming inspiration to all around you including myself. Be very very proud of yourself. I know I am of you